Vinyl Photography Backgrounds
After setting up my new SITE and SHOP offering vinyl photography backgrounds for sale, I realized I needed a place where I could just talk! Therefore, I'm including this BLOG where I plan to share tips, tricks, and information on how to best use my vinyl photography backgrounds.
I believe a quality background is essential for still life photography. A great background sets the tone of an image right from the beginning. Rustic wood and polished marble are exact opposites in terms of texture, and will immediately convey different moods.
I shot the following image on a garage floor and it is a perfect example of letting the background shine. I cannot help it, white space makes my heart sing.
When I posted it on Instagram I was thrilled to receive the following comment from a follower:
Oh, I absolutely love this! Gorgeous pottery bits, the perfect backdrop, and a sublimely minimalist composition.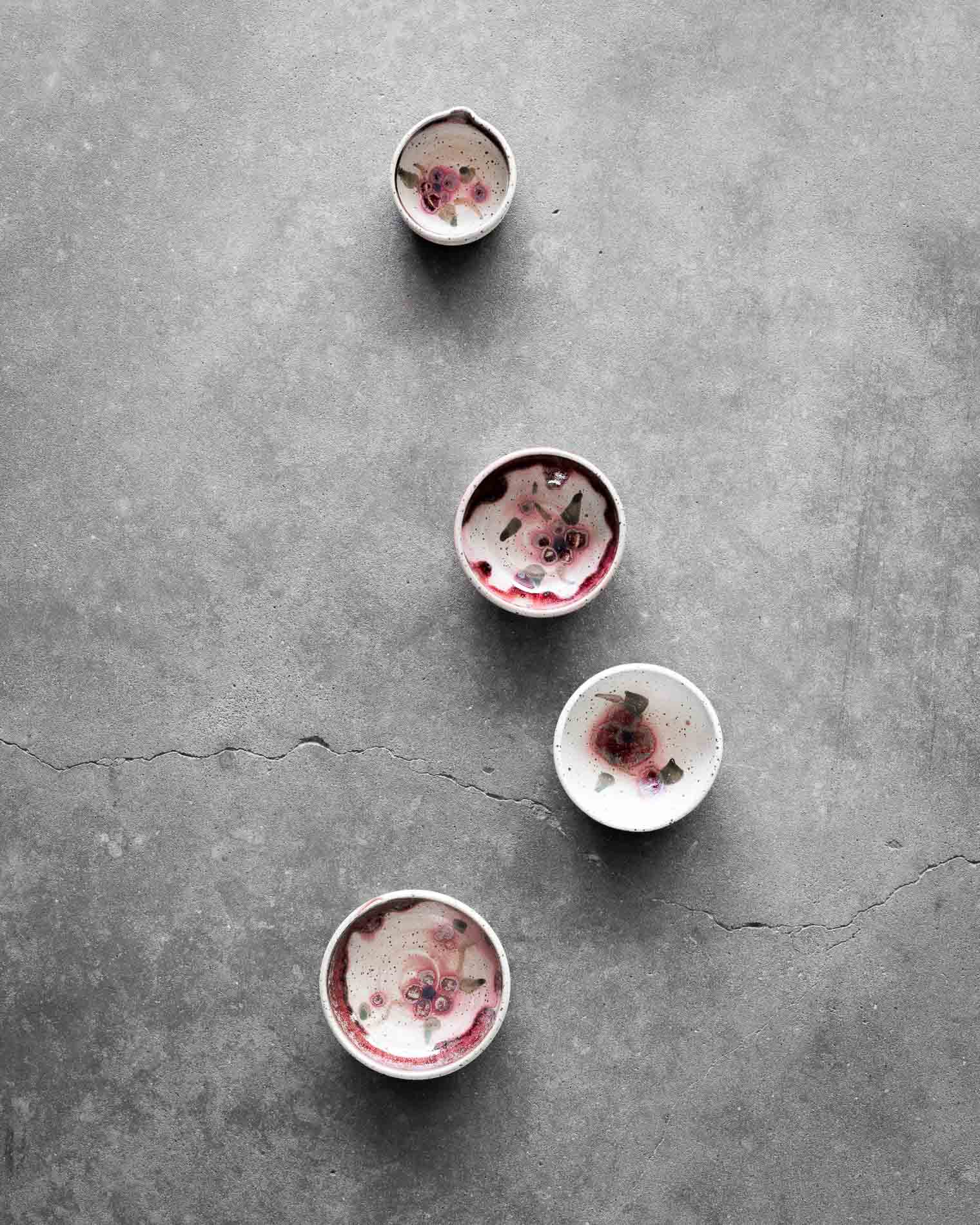 Most of the time I prefer to put the focus on the background, keeping my props simple and carefully placed. But whether your style is minimalist or not, I want my backgrounds to help your content shine. I want my backgrounds to be the supporting actor and your product be the star.


So what is the story behind my decision to start using vinyl backgrounds and eventually selling them?
The truth is, I stumbled on the idea.
After so many years of shooting still life photography I was getting tired of lugging around heavy doors and standing on tables in order to get that perfect shot. As a result, I began experimenting with a paper background. It worked beautifully and I loved it, but in a very short time it became smudged and torn.
I thought there had to be a better way, and there was! After a bit of research, I had one of my photos printed on vinyl and Chippy White Paint was born, as well as a seed of an idea. I didn't act on that idea for several months, simply using Chippy White Paint without telling a soul my background was vinyl.
I gradually started printing and using more vinyl backgrounds because they're convenient. A vinyl background is:
portable and lightweight
safer than standing on a table
durable
affordable
easy to store
This is the old shed is where I found Chippy White Paint (in a back alley in a small town in Saskatchewan). My first thought when I saw all the chippy goodness was "how am I going to get the owner to sell that door, and how can I convince the hubs to haul it 572.1 kilometres back to our home?" Needless to say, I just knew that was not going to happen!
So, I gently laid down the branches in front of the door and stood on my tippy toes to get a straight-on shot. It worked amazingly well, and the rest is history.
I hope you've enjoyed my first blog post. If you'd like to be notified of new blog posts and shop updates please make sure to subscribe to my newsletter.